Introduction – Sports NFT
In this article, we will take you through the meaning of NFT and Sports NFT and it's concept and its application in sports. The world has recently seen a boom in crypto and one of the terms you must have seen flying around along with blockchain technology and cryptocurrencies is NFT – non fungible tokens.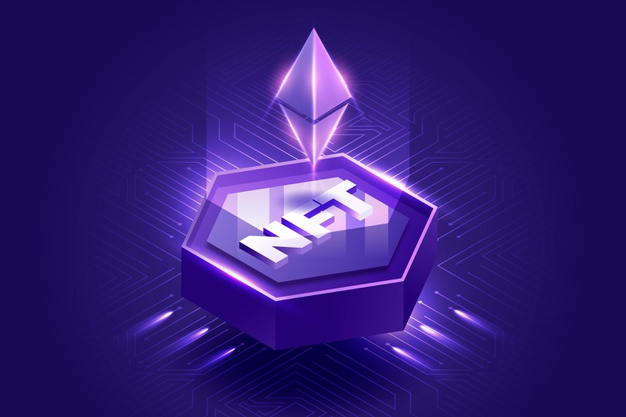 What is NFT?
NFT stands for non-fungible token. These "one-of-a-kind" digital assets that can be bought and sold like any other piece of property, but they have no tangible form of their own, that is they are unique and cannot be interchanged.
Think of it like the old sports cards, like the pokemon and the WWE cards we had, but only this time it is all DIGITAL.
NFT is supported by blockchain technology and can be traded online.
BBC explains it simply:
"In economics, a fungible asset is something with units that can be readily interchanged – like money.
With money, you can swap a £10 note for two £5 notes and it will have the same value.
However, if something is non-fungible, this is impossible – it means it has unique properties so it cannot be interchanged with something else. It could be a house, or a painting such as the Mona Lisa, which is one of a kind. You can take a photo of the painting or buy a print but there will only ever be one original painting."
NFT market has seen a growth of almost 300% since 2020.
In just the first quarter of 2021, global NFT sales have reached upto $2 billion!
Concept and technology:
Each NFT is tied to a blockchain which helps to verify the digital asset's authenticity and keeps the record of ownership and transaction history available.This is the same technology that supports cryptocurrencies. There are many different types of that are used including Ethereum, Flow, and WAX
How can you create an NFT or a Sports NFT?
Let's consider you are an artist and have created a design of a sports athlete. Now you wish to sell the artwork online.
You can upload your digital artwork on a NFT marketplace and either keep a direct buying price or keep it for auction. You just have to prove you are the owner of the artwork and connect your wallet with a cryptocurrency wallet that supports the marketplace. You can also set a royalty percentage which you will get for each time the asset will be resold to new buyers.
As a buyer: When you pay for an NFT, what you get is the right to transfer the token to your digital wallet. The token proves that your copy of a digital file is the original. Now you can sell it or hold it with you secured by your wallet.
The NFT provides a proof of ownership of that particular token and it will be recorded in the blockchain for record. This way, the buyer can claim ownership of the original token even if there are hundreds of copies or duplicates of the digital asset online.
Some of the NFT marketplace where you can buy or sell NFTs are:
Rarible – https://rarible.com/
SuperRare – https://superrare.co
Types of NFTs
NFTs can really be anything digital –
A unique digital artwork.
A unique sneaker in a limited-run fashion line.
An in-game item.
An essay.
A digital collectible.
A domain name.
A ticket that gives you access to an event or a coupon
Songs, videos , digital designs, etc
NFT in Gaming and Esports:
NFTs have a lot of applications for game developers as well. It can provide a player with records of ownership for the in-game items that they buy.
Usually, once you are done with the game, everything you buy stays within the game in your account. But with NFTs , you can get a return on those items by selling it online as NFT
Also read: Future of Esports in India – 2021 and Beyond
How is the value determined?
The truth of the matter is each NFT is different and the price of each one is totally dependent on the buyer. We cannot gauge the price of a unique artwork.. Its value is determined by what someone else is willing to pay for it and nothing else! Therefore, famous artists have a great chance of selling NFTs at huge sums of amounts.
Can't you just copy or download the artwork for free? Why pay for it?
Yes, you can!
You can copy a digital file as many times as you want, including the art that's included with an NFT.
The verge explains it as:
"But NFTs are designed to give you something that can't be copied: ownership of the work (though the artist can still retain the copyright and reproduction rights, just like with physical artwork). To put it in terms of physical art collecting: anyone can buy a Monet print. But only one person can own the original."
Perks/ why spend so much on digital artwork?
Certification of ownership
Value of scarcity – own a unique NFT
Showoff value
Resell for profit: the potential for speculative gains.
Support your favorite artist
Add more to your collection if you are a collector
Are people really spending millions of dollars on digital art?
Yes, let's have a look at the explosion in recent times:
On 19 February,2021, an animated Gif of Nyan Cat – a popular 2011 meme of a flying pop-tart cat was sold for more than $500,000
Followed by a few weeks later, musician Grimes sold some of her digital art for more than $6m.
Even tweets are being sold! Twitter's founder Jack Dorsey sold as NFT on the first ever tweet with the final bid of whopping $2.9 million
This is what really made the news.
An NFT by a digital artist Beeple set the record for the most expensive NFT / digital art ever sold at a price of $69 million!
Sports NFTs:
NFTs can really change the way fans interact with sports entities. Till date most of the sports NFT are in the form of digital collectables. Let's have a look at a few:
NBA Top Shot:
NBA TopShot, launched in early 2020 are official highlights from games or as they call "moments" that are sold in packs like sports cards.
The NBA partnered with Canadian-based Dapper Labs to make their own version of a collectible digital asset.
They have generated sales over $1.3 billion by the end of March 2021 which includes NBA moments as well as other NBA digital artwork.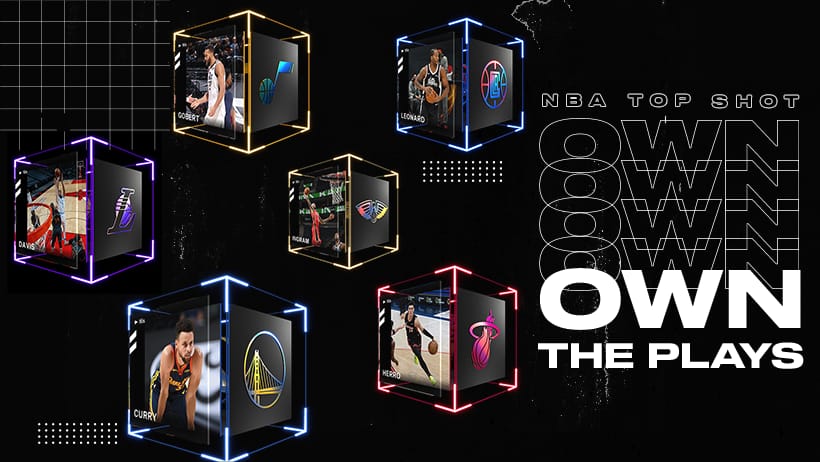 MLB:

Major League Baseball, partnered with Topps, has announced official blockchain-based versions of classic digital trading cards. Topps will be using the blockchain WAX to sell these new NFT trading cards.
European Football Clubs:
The fantasy platform Sorare has partnered with over 100 soccer clubs, including some of the world's most prominent and popular football clubs, such as Real Madrid C.F., Paris Saint-Germain F.C., FC Bayern Munich, and Liverpool F.C.
Sorare is a Ethereum based blockchain backed fantasy soccer platform. The users can trade player cards and they can win rewards in various forms such as Sports NFT as per the player's performance in their lineup.
IPL:
Recently, Socios.com, backed by Chiliz blockchain announced a partnership with three IPL teams – Royal Challengers Bangalore, Punjab Kings and Kolkata Knight Riders. Through the platform the fans win and collect various digital tokens minted by Chiliz blockchain, receive VIP rewards, unique features and much more.
Athletes:
Some athletes are either launching their own NFT company, partnering up with other companies or directly selling their NFTs.
Ex: Tom Brady launching NFT platform Autograph in April 2021: The company will combine some of the biggest names in sports, entertainment, fashion and pop culture and they will collaborate with creators to come up with unique digital collectibles.
Pele: Pele announced that he will release his digital collectibles on May 2, 2021. The collection is created by artists Kingsletter and Visual Lab.
In March 2021, pro tennis player Oleksandra Oliynykova offered buyers the lifetime rights to part of her right arm as NFT!
Tampa Bay Buccaneers tight end Rob Gronkowski sold $1.75 million worth of NFT trading cards, including a 1/1 "career highlight refractor" card for $433,000.
Chiefs quarterback Patrick Mahomes sold a reported $3.4 million of digital artwork within 15 minutes on March 17.
Risks and concerns of NFT:
Climate change: Since NFTs use the same blockchain technology as some energy-hungry cryptocurrencies, they also end up using a lot of electricity. There have been a few cases where artists have decided to not sell NFTs or to cancel future drops after hearing about the effects they could have on climate change.
Scam: Many of the original works of artists have been stolen and sold on NFT marketplaces as their own. The NFT platforms are trying to mitigate the issue.
It is a bubble: Some experts believe that NFTs is just a bubble and it will burst soon and do not advise to look for long term investment here. On the other hand, many experts believe NFTs are the future.
The technology is still in an early stage and will evolve with time.
One of the challenges would be to see how smoothly Indians adopt this concept and if they are willing to spend money on digital artwork.